Taiwan's next-generation lighting LED lights have passed the certification of the two major auto repair service chain stores in the United States and Japan. With the reach of these two major distributors, the next generation of LED lights gradually penetrated into the European, American and Japanese automotive after-sales service. market.
The next-generation LED car lights are aimed at the AM (after market) car repair market, adopting the ODM order-taking mode, and cooperating with foreign large-scale chain car repair service providers and channel merchants to develop car lamp products.
The LED lamp series currently designed and developed by the next generation include front and rear indoor lighting, front and rear reading lights, instrument lights, side lights, license plate lights, direction lights, tail lights, and third lights.
The next-generation LED headlights are currently sold to the European and North American markets. In the future, through the global service bases of these two major auto repair service chain stores, LED lights will also penetrate into the global automotive after-sales service market. In addition, as China becomes the world's largest auto market, the next generation is also committed to developing the Asian auto repair market.
In the LED TV, color e-books, car lights, lighting and other application markets, the next generation estimates the 2010 annual revenue target of NT$120 million, with a profit of over RMB 20 million and EPS of RMB 2.7, of which The proportion of LED lights is about 20%. The next generation plans to increase the revenue of LED lights to 50% within 3 to 5 years.

Military battery has a wide application on some high-tech euquipment including military communications equipment, submarine, drone , warship, government and so on .
The design for Military Battery Pack is more strict than normal lithium or Lipo Battery packs ,because it must meet some tough requirements as ;
1, high-level safety : military Lithium Battery was demanded to provide high-level safety and will not cause any death or accident with High intensity impact and and hit.
2, high reliability: the Military Battery must be reliable and could not causing any problems to the equipments during operating .
3, High environmental adaptability: the military Battery Pack is demanded to use in different temperature ,air pressure and other enviornmental condition.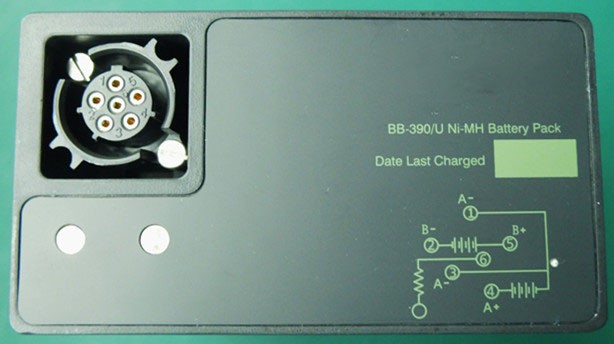 Military Batteries : Ni-Mh Battery Pack BB-390/U
Besides ,the military always have a strict standard on low power self-consuming and deep life cycles .so these above standard has made it special from the other Lithium Battery Pack or other battery packs which applied to life .
Military Batteries
Military Batteries,Military Battery,Military Vehicle Battery,Military Solar Battery
YFJ TECHNOLOGY (HK) CO.,LIMITED , http://www.yfjpower.com