On August 8th, 2010 LED illuminated China tour - the fourth seminar of national tour research and industrial seminars was successfully held in "Jiangcheng" Wuhan, and the scene was very enthusiastic. The seminar was held in the multi-function hall on the third floor of Guanhu Building, Wuhan Lakeside Garden Hotel. It was hosted by Gaogong LED and Wuhan·China Optics Valley Semiconductor Lighting R&D and Industry Alliance. The meeting held a profound discussion on the current hot topics of LED industry development in Hubei Province and LED industry planning.
The conference attracted a total of 150 visitors. Most of the audience at the conference were senior executives and members of government agencies of LED enterprises in Wuhan. At the meeting, Diyuan Optoelectronics Dong Zhijiang, Jiangsu Xinli Optoelectronics Chen Xu, Ke Rui China Li Wei, Gao Gong LED Xie Suyun and other outstanding speeches. Chen Huafen, director of the Economic Development Bureau of Wuhan East Lake Development Zone, delivered a speech on behalf of the government.
Jiangsu Xinli Photoelectric Chen Xu: Ultra-high power lighting grade LED metal packaging technology
Chen Xu briefly describes the current status of the LED lighting application industry. As an emerging field, many lighting industry colleagues have encountered some difficulties in the process of manufacturing LED lamps. He summarized that the factors that hinder the promotion of LED lighting mainly include: 1. unstable light source and short life; 2. poor power quality and many faults; 3. difficulty in light distribution and strong glare; 4. complicated production process and high input cost. It takes a long time and the yield is low.
Through the comparison of LED products in different packaging processes, Chen Xu introduced the technological features of Xinli Optoelectronics LED products, including: light source, lens, collar, copper bracket, aluminum base and light decay. Finally, Chen Xu also introduced a principle and application of ultra-high power lighting level LED metal packaging technology, and showed Xinli Opto's road light series, flood light series and explosion-proof light series products.

Chen Xu, General Manager of Jiangsu Xinli Photoelectric Co., Ltd.

Outdoor Fixed Led Display is perfect for commercial advertising, stadium, government public announcement etc. It takes the advantage on brightness, seamless, color consistency pixel to pixel, energy saving, long life span etc. Also, it is more environmental, It could change content to play everyday by software instead of changing the printing or plastic materials when you needs to change the advertising banners.
Simple , ultra thin and light design ,easy to install and transport, low power consumption, automatic heat dissipation.High Definition and Exquisite Image:Small-pitch series obtain high contrast and high gray scale, It can realize the HD and exquisite image.Supporting point-to-point correction, to ensure the color and brightness consistency and exquisite color, clear,natural image with excellent RGB gray scale processing.Seamless and precise Connection.Seamless connection with high flatness and soft image.Accurate and flexible installation, Buckle design for the sides to realize quick.Provided with convex shaped,concave shaped and wave shaped screens.High gray scale and high refresh rate at even low brightness.Black LED's offer high contrast ratios and sharp images quality.140°wide horizontal and vertical viewing angle covers more potential customers. 16 bit color processing technology.Standard cabinet achieves seamless and smooth assembling overall the display.The cabinet can be operate in all-weather for its slim design and waterproofing that with a protection level of class IP65 in front and IP54 in back.Both front and back service,easy to installation and maintenance.
That performs well in high strength weather resistance, UV proof, water proof and moisture proof.High driving method for 1/4scan that 4 lamps are controlled by 1 IC, makes the video quality more clear and vivid. IP 65 for fully defending for dust and no effect with high pressure jet water.Module with strong cover and 8 lamps are controlled by 1 IC for high quality video.High strength for mask with dust proof, waterproof and UV proof.Fabulous design of air flowing.Good design of heat dissipation, air goes in under and goes out from the fan.Super power support.For each cabinet to supply the best operation to the LED Display.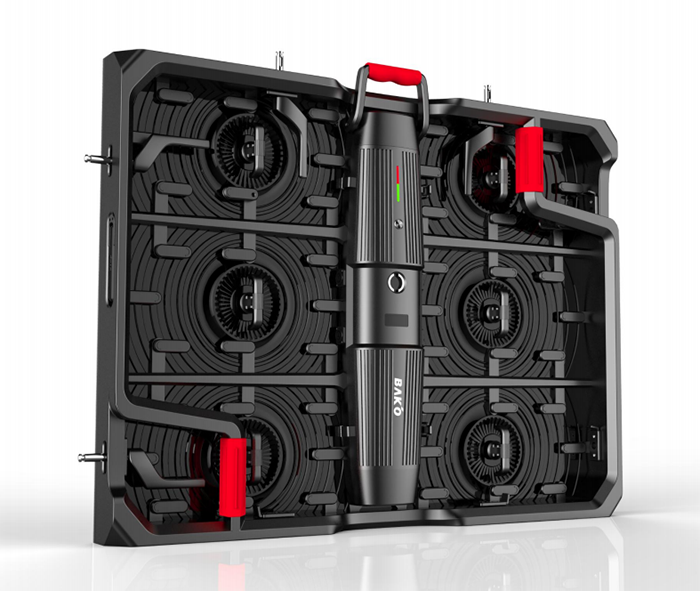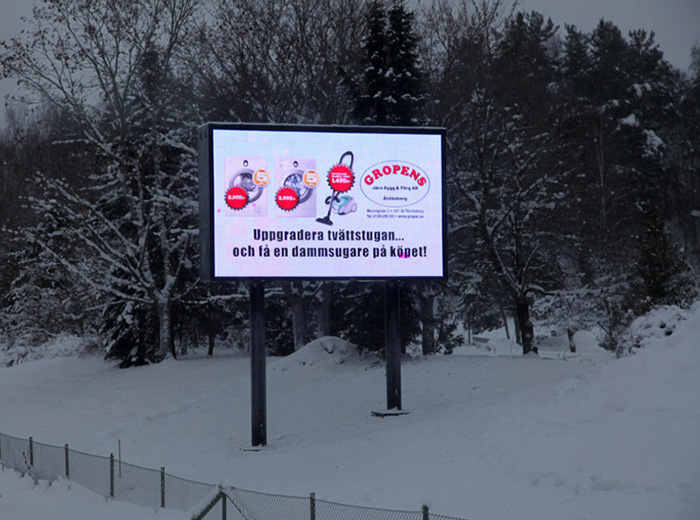 Outdoor Fixed Led Display,Outdoor Led Screen,Outdoor Led Display,LED Advertising Screen
Shenzhen Bako Vision Technology Co., Ltd. , http://www.rentalleddisplays.com