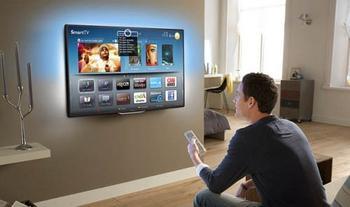 Yesterday, LG also followed 4K TV prices in the US market, a drop of more than 15%. Some models of 4K TVs such as TCL, Skyworth, Konka and other Chinese color power plants have already fallen below 10,000 yuan in domestic sales prices. However, experts told the "First Financial Daily", 4K TV is still difficult to say price war, this year is the 4K TV "first year", the next few years is the rapid growth of 4K TV.
According to foreign reports, in the US market, Samsung's 55-inch 4K TV dropped from 5,499 US dollars to 4,499 US dollars, 65-inch 4K TV dropped from 7,499 US dollars to 5,999 US dollars, and Sony 55-inch 4K TV dropped from 4,999 US dollars to 3,999. The US dollar, 65-inch 4K TV dropped from 6,999 US dollars to 5,499 US dollars. In this regard, LG from September 1, also 55-inch 4K TV from 5999 US dollars to 4999 US dollars, 65-inch 4K TV from 7,999 US dollars to 6,499 US dollars.
The reporter learned from LG Electronics that LG's 4K TV in the Chinese market is only 84 inches. "There is currently no price reduction information in the Chinese market."
Earlier, Xie Tao, president of Sony Electronics (China) Co., Ltd.'s consumer electronics business division, told reporters that Sony's 4K TVs sold in China would be priced according to the local market.
Although 4K TVs in the US market have seen double-digit price cuts in the past month, and 4K TVs below 10,000 yuan appeared in the Chinese market, Zhang Bing, research director of Display Search China, believes that this is not a "price war." Because in the global market, more than 90% of color TV prices are below 1000 US dollars, even after the price reduction, 4K TV is still a high-end product, has not yet become the mainstream. "The price war can be said only if the mainstream product is reduced below the cost."
From a sales point of view, the sales volume of color TVs in the world has reached more than 200 million units a year, and Zhang Bing estimates that there are only 1 million TVs sold worldwide this year with 4K TVs, and 4 million TV panels supply only 3 million TVs.
A middle level of Innolux revealed to reporters that Innolux already accounted for 60% of the global supply of 4K panels, and the yield rate for producing 4K panels can now reach 90%. Zhang Bing analyzed that although the resolution of the 4K panel is four times that of the Full HD (FHD) panel, the material cost has increased by less than 10%, and the increase in the yield rate has become a major factor in the decrease in the cost of the 4K panel.
Led Ufo High Bay light using Samsung led light source, providing excellent lumen output, long-lasting stability and splendid sight. Fins convection heat radiating design, enlarge heat radiating area, improve heat radiating efficiency and ensure safety. Thickening aluminum cover with high quality surface painting treatment and strong corrosion resistance. PMMA integrated lens enable a wide lighting area and excellent dustproof performance. Intelligent waterproof driver, rated IP65, CE qualified, with overload, undervoltage and convection protection. Led UFO High Bay light are an ideal lighting solutions for outdoor like street, dock, station, construction site etc.
Led UFO High Bay
Led Ufo High Bay,Led High Bay,Ufo Led High Bay,Industrial Led High Bay Light
Guangdong guangzhidian lighting Co., Ltd. , https://www.gzdlighting.com