As China's national income continues to rise, the group of Chinese car buyers has extended from urban to rural areas and from the east to the west, which has directly stimulated the production of Chinese cars. In 2013, China's automobile production was 20 million. It is predicted that by 2020, China's automobile production will reach 33 million vehicles, which exceeds the total car ownership in the UK. What new opportunities will this high-growth market bring to auto electronics manufacturers in 2014?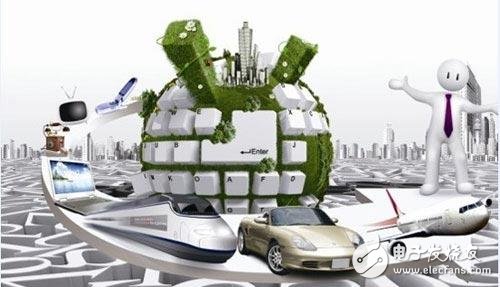 The first hot application: car networking
The Chinese government will release 4G licenses this month. In 2014, China will launch the 4G era. Compared with 3G, a 4G base station can provide about 600M of bandwidth. Its capacity is about 10 times higher than that of 3G base stations. It can bring 50Mbps. With the uplink and downlink speed of 100Mbps, it is 10 times of 3G and 50 times of 2G, which almost meets all wireless service requirements of users. 4G not only brings new vitality to mobile communications, but also has a profound impact on automotive electronics. The first is the Internet of Vehicles.
The second most popular application: car machine interconnection
With the rapid development of consumer electronics, handheld terminals have become the center of entertainment for people. In the future, this entertainment center will also seamlessly interface with cars. With 3G, wifi, 4G and other technologies, the car network will be faster and the experience will be better. At present, in-car entertainment terminals, mainly WINCE world, this system has been seriously out of date, the most serious is the use of WINCE system car navigation can not solve the Internet problem. However, by 2014, this situation will be greatly improved. A large number of car entertainment terminals based on the Android operating system will be available, and its interaction with a large number of Android or Apple handheld terminals will be smoother, and the content of the mobile phone tablet will be easily shared. Through the WIFI car and mobile phone interconnection, the car machine can directly use the 3G traffic of the mobile phone, and can also share the multimedia source of the mobile phone.
The third most popular application: active security technology
Cars are inseparable from safety. Since the invention of the car, it has been going through more than 100 years. Some experts believe that the traditional brake system has basically reached the physical limit today, so the active safety system will begin to emerge, active safety system. The difference with the traditional brake system is that the general brake system is dominated by the driver until today, and the development direction of the car active safety system is more predictive of the driver's intention and potential accident. Through the technical means, the driver's judgment attention and the control of the vehicle are given the necessary compensation. For example, the Automatic Emergency Brake System (AEB), one of the active safety systems, allows the brakes to automatically brake in the event of an emergency brake, and we are responding faster and faster to the AEB.
Although there are only tens of milliseconds to hundreds of milliseconds, if the braking response time can be reduced by one hundred to two hundred milliseconds, the braking distance may be reduced by four to eight meters or more, so that a large distance occurs in a crisis. The moment is critical to mitigating damage and saving lives. The car's active safety system includes sensors, electronic stability control units, driver-assisted control units, radar, cameras and more. At present, Freescale, ST, Xilinx, Bosch and other companies are actively promoting active safety technology.
And many local companies are happy to adopt the latest innovations to eliminate security flaws, and their investment in stability control will increase.
The fourth most popular application: electric cars
In 2013, with the hot sale of Tesla electric vehicles, electric vehicles once again attracted the attention of the public. Due to the consideration of environmental protection and energy conservation, electric vehicles are inevitably hot in the future, and the participation of traditional famous manufacturers in the electric vehicle camp also contributes to their Development, recently, the well-known local electric vehicle company BYD revealed that a high-end electric vehicle with Mercedes-Benz has completed the R&D and testing phase. It is expected to be available in April 2014, and the BMW i3 electric car is already available. Praise.
In addition, China's Ministry of Industry and Information Technology's six electronic standards for electric vehicles will be developed in 2014. These standards include semiconductor integrated circuit stress test procedures for electric vehicles, semiconductor discrete device stress test procedures for electric vehicles, and high-voltage capacitors for electric vehicle motor controllers. Selection specifications, general specifications for metallized film capacitors for electric vehicle drive motor systems, general-purpose busbars for electric vehicle motor controllers, and bidirectional inverter charge-discharge motor controllers for electric vehicles, etc. These standards are introduced to help standardize and Develop the electric vehicle industry.
Our LED Display have high Brightness even under sunlight;Good waterproof IP65 for front and IP54 for rear,anti-corrosion,antifogging,long life span>100000Hours;The brightness of our led dsiplay is up to 6500CD, Long view distance from 100M away;The LED module is made with high quality Epistar leds keep high quality, low lighting decay, energy saving;Brightness of led display can be adjusted automatically according to different surrondings,can be set to open and close the screen on fixed automatically;LED Display can be fixed on the wall, on the street, on top of building,or be hung for rental to meet the request of live broadcast, live meeting, banquet, party, etc, to display the content what you want, by video, graphics, antimation etc, connect with PC computer or network, also can remoto control with asynchronous system;LED display Cabinet size and materials can be customized according different projects.
Key Feature:Soft mask and soft top cover design to protect player;Slope design mask to make sure wider viewing angle;0~30degree adjustable panel design;High color fidelity and uniformity;Low consumption and long lifespan;Excellent thermal management;Excellent waterproof structure;Wide viewing angle;Easy maintenance.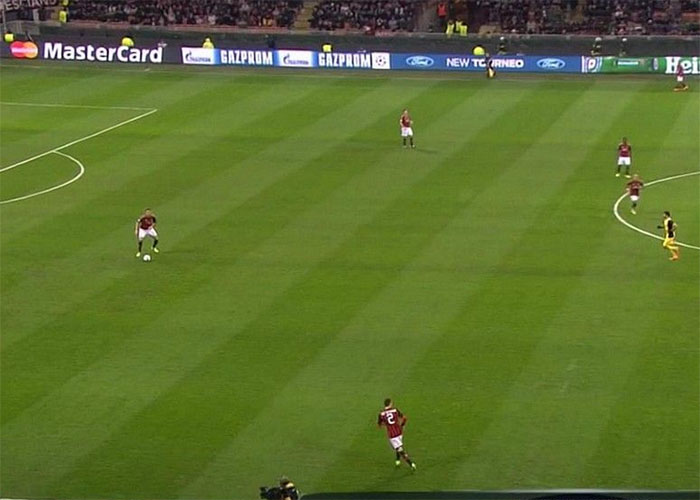 Perimeter Led Display,Led Display Board,Led Display Screen,Digital Display Board
Shenzhen Bako Vision Technology Co., Ltd. , http://www.rentalleddisplays.com