"When we were designing the game, what would it feel like if the enemy did not die in a single shot?" 4G high-speed network can solve this problem. Shen Jin, vice president of Qualcomm Global, at the 2013 Qualcomm Sequoia Mobile Internet Entrepreneurship Competition It was revealed on the trip that he used a 4G network while traveling to the United States, and the experience was extraordinary.
At present, in addition to high-end 4G mobile phones, mid-range and entry-level 4G mobile phones will soon appear on the market, which will also allow 4G to gain faster popularity. If the operator's tariff is reasonable, 4G will definitely advance faster than 3G.
Shen Jin believes that the arrival of 4G will produce two major changes: First, all applications used by 3G will have a qualitative change, such as sending emails, WeChat and watching videos, and the experience will be greatly changed; second, For the entire IT Internet, essential innovation will occur. For example, Gaikai, an American gaming company that Qualcomm invested in, was sold to Sony for $ 380 million. It is enough to see the impact of 4G on gaming companies.
Qualcomm is full of expectations for China's upcoming 4G era. In Shen Jin's words, "it is extremely good for Qualcomm." "We are not a little bit apart from our competitors."
First, Shen Jin said that Qualcomm cooperates with China Mobile's TD-LTE. At present, 4G trial commercial launches 6 mobile phones in a city, of which 5 are chip support provided by Qualcomm. From the use of chips purchased by China Mobile in the second quarter of 2013 for TD-LTE terminals, the proportion of Qualcomm chips used exceeded 60%.
Second, in addition to China Mobile, China Telecom and China Unicom's FDD terminals also require Qualcomm support. The author experienced this scene at the China Telecom Guangdong Tianyi Trade Fair: Chairman Wang Xiaochu of China Telecom visited the pavilion with Paul Jacobs, Qualcomm Chairman and CEO, for a "closed-door meeting" for 10 minutes, which made Chain enterprise boss is jealous. Many speculation that the two sides are talking about FDD.
Third, in terms of terminals, in addition to the strong support of Qualcomm for domestic mobile phones, China Mobile 's iPhone 5c / 5s does not have Qualcomm 's chip support.
According to the latest "Quarterly Tracking Report on China's Mobile Phone Market" released by IDC, China's smartphone shipments are expected to exceed 450 million units in 2014, including 120 million smartphones that support 4G functions. The number of smart phones using China Mobile's TD-LTE standard will exceed 32 million.
These terminals use chips. In addition to Qualcomm, Broadcom, Marvell, Intel, MediaTek, Lianxin Technology, Chuangyi Video, Zhan Xun, HiSilicon and more than 10 chip manufacturers have successively launched 4G baseband chip products.
However, Qualcomm is not a peace of mind, and it still faces a series of challenges.
1. Encountered the "nuclear war" of chip manufacturers such as MediaTek. In response to this issue, Wang Xiang, senior vice president of Qualcomm and president of Greater China, said in an interview with the author that simply emphasizing the number of CPU cores is largely a "marketing gimmick." It is not appropriate to focus on the CPU and ignore other components such as GPU, DSP, and GPS. Compared with the CPU, these components are actually more related to the processing power of the mobile phone and the user experience. 4G fights for experience. Whether MediaTek is "hype" requires market inspection.
2. Encountered 4G "high but not expensive" price war. Bill Davidson, senior vice president of investor relations at Qualcomm and senior vice president of strategy and operators at Qualcomm Technology, said in an interview with the author, "In the financial season just past, the average selling price of 3G / 4G terminals was higher than expected . China Mobile's minimum consumption of 130 yuan in Guangdong has raised questions. Once the cottage 4G mobile phone is up, will it cause a rapid decline in profits, which is full of variables.
3. Facing the challenge of localization. Today, Qualcomm is the leader in the global 4G chip market, and no one can beat it. However, China is heavily engaged in TD-LTE networks. In the current pattern of the three major operators, China Telecom and China Unicom admire the FDD standard, and Qualcomm will get more say when it gets China Mobile. However, once telecommunications reorganization occurs, for example, if the three companies are divided into 6 or more, the situation may become complicated.
Led Emergency Driver tube is more suitable for installation in the lamp tube , slender shape with stainless steel shell . The hardness of the stainless steel case is high , which can more effectively protect the Emergency Conversion Kit circuit board and battery . The emergency power backup with multiple protection function is equipped with a recyclable rechargeable lithium ion battery , so that its service life is longer .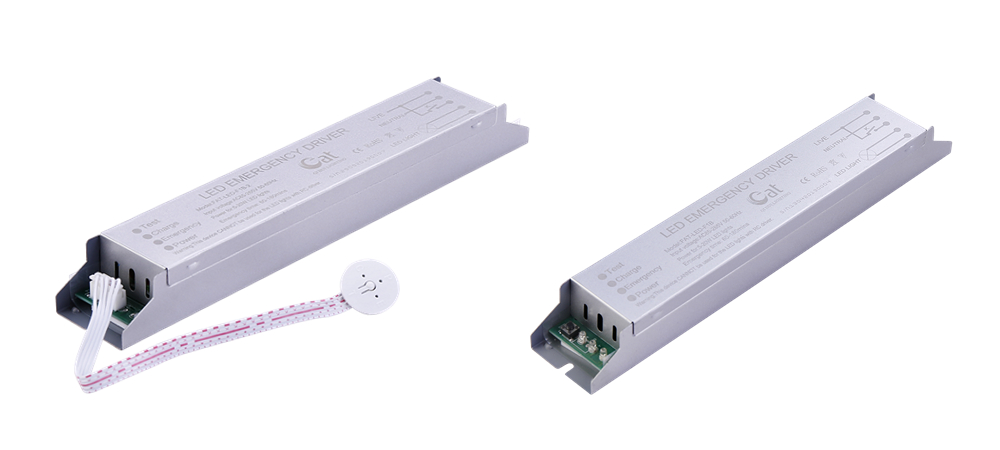 Stainless Steel Emergency Driver
Emergency Light Driver,Led Emergency Light Kit,Emergency Conversion Kit,Led Emergency Backup Lighting Kit
Jiangmen City Pengjiang District Qihui Lighting Electrical Appliances Co., Ltd , https://www.qihuilights.com