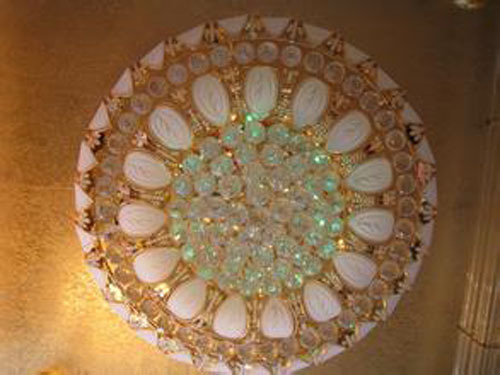 There are three types of companies in the LED lighting industry: investment, speculative, and production. The investment type is not listed in chip packaging and other fields, and it can only be turned into a speculative type, seeking to be listed in the lighting application field. However, after the myth of the street lamp was destroyed, the speculators were forced to switch to production. Unfortunately, in the field of LED lighting applications, people who understand the technology do not understand the design, do not understand the design and manufacture, and do not understand the marketing. LED lighting application companies as the middle of the industrial chain, if you can not integrate technology, design, manufacturing, marketing, basically can not win this LED lighting competition.

Compared with traditional lighting, LED lighting industry has many different characteristics. In traditional lighting, light sources and lighting fixtures are clearly separated. Light source manufacturers and light fixture manufacturers perform their duties. However, current LED lighting is not the case. The company has both a lamp manufacturer and a finished light source manufacturer. Some of the traditional lighting models are not suitable for the new LED lighting method. It can be said that it is now an era of "curve passing". The advantages of many traditional lighting companies are completely absent, and they are standing in the same place as LED lighting companies. Starting line. LED is a historical development trend that cannot be stopped.

The industrial chain of LED products is more applied in China. Many companies and many bosses are the caterpillars they follow. Hopefully they will all become successful. For channel investment promotion, it is necessary to study the common points and differences between the core interests of channel providers and the company's core interests. At present, LED lighting companies must do a good job of brand promotion, integrate their own investment in the lighting industry, help strength dealers to build context to enhance the service experience, increase the model project by providing customers with efficiency programs, and use sales software to sell LEDs. Lighting Products.

How to construct LED lighting marketing model? Eagle Eagle team's full-selling model has given LED lighting companies a clear path!

Are traditional distributors the best partners for LED lighting companies?

How to build a marketing model of LED lighting and complete the channel investment of LED lighting products is the most crucial.

This brings us back to the origin of Chinese marketing: channel is king.

Particularly suitable for LED lighting companies that need to engage in channel investment marketing strategies are:

a) Product Strategy

1. Focus on the quality of manufacturing R&D system and quality control management, and attract professional project managers to strengthen the supply of professional new products, especially for the procurement and supplement of project sales products.

2. Subdivide the LED lighting market and design a series of products in combination with practical lighting applications.

b) Price strategy

1. Pricing is market-oriented, combined with cost and channel profit considerations.

2. Compared with competitors, the profit margins of dealers at all levels are moderately increased to increase the motivation of the main pushers.

3. Implementation of a unified national product agency system and wholesale price, cancel the price of dark buckle, the development of the guidance of the project sales price, limit the low limit high.

4. The quotation for the price of the project in the same area shall be implemented within the system to avoid any internal price competition.

c) Channel strategy

1. The formation of sales of "engineers" business team, expand the series of product counterparts sales channels.

2. Segment sales channels:

a) Lighting engineering company.

b) Lighting design companies.

c) Lighting wholesale companies, etc.

3. Pay attention to channel incentives and control, implement channel promotion activities in stages, and pay attention to controlling channel inventory.

4. . Strengthen front-line through train support for large and medium-sized projects.

d) Promotion and promotion strategies

1. The main products of the series are "one-on-one" professional marketing and promotion of the terminal. The innovation completely subverts the industry's promotion and promotion methods that focus on channel investment.

2. With professional series of lighting as the flagship product, it highlights the terminal lighting application scene display and builds a scenario terminal.

3. With a combination of marketing policy highlights, dealers will promote "stability assurance for risk-free business and corporate brand growth."

4. With a more complete professional product portfolio, it aims to promote the profit points of operating corporate brands against competitors' channels.

5. Promote future goals with systematic market action, successful model market and services to inspire channel confidence.

6. With staged invisible channel conference marketing activities to drive sales activation popularity.

7. Differentiated selling points have opened up the gap with competitors to enhance the professional image of the company.

8. Strive to do a number of influential large-scale national model projects to expand the "LED lighting efficiency program provider" publicity points.

Usually,10 & 20 layers PCB are HDI board,but some are not .Some with big trace width and space,holes are over 0.3mm too. We have much experience in doing 10 Layer PCB & 20 layer PCB.
A ten-layer board should be used when six routing layers are required. Ten-layer boards, therefore, usually have six signal layers and four planes. Having more than six signal layers on a ten-layer board is not recommended. Ten-layers is also the largest number of layers that can usually be conveniently fabricated in a 0.062" thick board. Occasionally you will see a twelve-layer board fabricated as a 0.062" thick board, but the number of fabricators capable of producing it are limited..

High layer count boards (ten +) require thin dielectrics (typically 0.006" or less on a 0.062" thick board) and therefore they automatically have tight coupling between layers. When properly stacked and routed they can meet all of our objectives and will have excellent EMC performance and signal integrity.

A very common and nearly ideal stack-up for a ten-layer board is shown in Figure 12. The reason that this stack-up has such good performance is the tight coupling of the signal and return planes, the shielding of the high-speed signal layers, the existence of multiple ground planes, as well as a tightly coupled power/ground plane pair in the center of the board. High-speed signals normally would be routed on the signal layers buried between planes (layers 3-4 and 7-8 in this case).

10 Layer PCB
10 layer PCB 10 layer TG170 PCB 10 layer design
Storm Circuit Technology Ltd , https://www.stormpcb.com