The leading video compliance test data streaming company Allegro DVT recently released its latest H.264 SVC scalable high-end Level 4.2 compliance test suite, and H.264 MVC stereo high-end Level 4.1 compliance test suite, making these two The emerging scalable video delivery standard for full HD content (1080P60 and full HD 3D) has a complete test system. To this end, the professional electronic information technology market research organization Beijing Huaxing Wanbang Management Consulting Co., Ltd. made a special visit to this leading company headquartered in the Silicon Valley region of France.
With the wide spread of digital audio and video content through digital TV, Internet, mobile communication networks and other media, the rapid popularization of new mobile phones, PMP, set-top boxes, tablets, Blu-ray players and tablets, as well as various HD and 3D content formats Standards and standards are constantly emerging. In order to ensure that content can be accurately played on different platforms and networks, the importance of digital video and audio compliance testing is increasing, which also brings test services and test tools for various standards compliance. demand.
"With the wide application of various video standards such as H.264, the demand for standards compliance testing by manufacturers and operators has also developed rapidly." Pierre Marty, co-founder and CEO of Allegro DVT, told Huaxing Wanbang Chief Analyst Liu Zhaohui. "This is because the implementation of new video standards requires a lot of compression technology. Although chip and system developers can basically achieve similarity when developing decoders, they all use different architectures and algorithms when designing encoders. To improve compression efficiency, standard compliance testing of encoder and decoder products is required. "
Allegro DVT, headquartered at the foot of the Alps, was established in November 2003. By focusing on research and development of various video and audio digital compression technologies and actively looking for related special positioning applications, it has become the world's leading digital video compliance test service and test data stream supplier. At present, the company has 25 employees, 22 of whom are engineers, and co-founder Marty used to be the product architecture leader of ST Microelectronics' set-top box business department.
Up to now, Allegro DVT has developed three product lines including various compliance test data streams, intellectual property (IP) for chip design and broadcast products. More than 70 of its customers are world-class manufacturers, including chip manufacturers such as Intel, NXP, TI, ST and Broadcom, operators such as NTT and equipment manufacturers such as Siemens and Fujitsu. Asia-Pacific manufacturers including China 's HiSilicon, Spreadtrum and Guoxin account for 40% of its total customers.
The new video and audio standard has brought huge opportunities for the development of Allegro DVT, especially because H.264 and MPEG4 have higher complexity than MPEG-2, so from the original encoder, decoder chip and system The design began until every step before the large-scale deployment of set-top boxes and digital TVs required the necessary tests, so as to prevent extremely expensive, time-consuming and laborious redesigns and ineffective mass production.
To this end, Allegro DVT provides a variety of test suites, each of which is combined for a subset / application level. The products provided by Allegro DVT include the following verification tools: MPEG-4 and H.264 basic verification data streams, audio / video system-level data streams, and high-end forward-looking test data streams. These products are suitable for different stages of new product development. When used together, they form a complete system test suite.
"The test data stream is a set of test plans that work automatically. For example, our H.264 basic data stream suite contains a series of data streams, each of which is quick and simple for possible problems for a specific video function. Analysis. "Mr. Marty said. "Every step of the test will be endorsed and compared with our reference video decoder software to produce the expected decoded image to find the problem. At the same time, we also provide error elimination tools and complete reference documents to help designers find and solve problem."
The system-level test data flow for set-top boxes and digital TVs is more complicated, because digital TV standards in different countries and regions are different, and the test requirements for system products are also very strict. For example, to test the digital TV standard DVB-T used in Europe, the system data stream provided by Allegro DVT is based on the ETSI TS 101 154 V1.8.1 (2007-07) standard, providing static image analysis, audio / video synchronization, and image analysis dynamic Changes, video codec dynamic changes, image aspect ratio, dynamic format descriptor, graphic subtitle synchronization and DVB subtitle synchronization and other eight data streams were tested.
"In response to various emerging standards in the future, we have also introduced corresponding test data streams that can help designers develop out-of-date products," Mr. Marty concluded. "We have recently introduced higher-level data streaming products for H.264 and MPEG4 standards to fully meet new developments such as full HD, 3D and adaptive bandwidth. The latest products include SVC that supports high-definition mobile video broadcasting. Extend Level 4.2 compliance test data stream, and stereo Level 4.1 MVC compliance test data stream supporting 3DTV. "

Figure 1. Mr. Pierre Marty, co-founder and CEO of Allegro, introduces the company 's recently launched 3DTV test data stream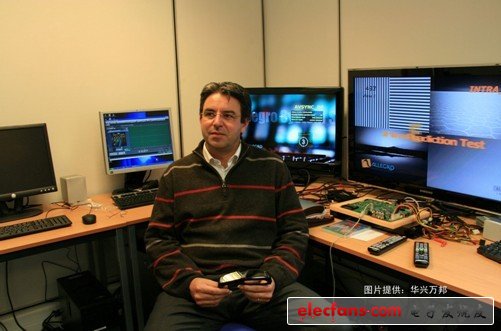 Figure 2. Allegro's video test data flow demonstration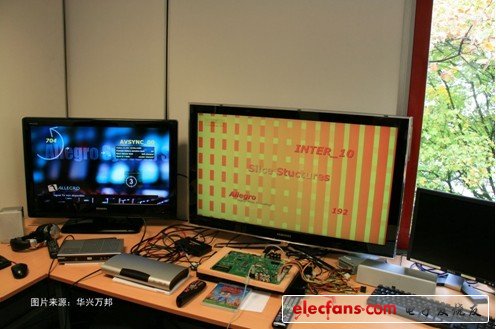 Ebike Battery,Electric Scooter Battery,48V Electric Bike Battery,Batteries For Electric Bike
Zhijiang BSL battery technology service company , https://www.bslbatteryservice.com