Newly bought a millet box 3 but don't know how to connect TV? Now, the sofa butler will learn with you how to connect your smart TV box or HD player to your TV.
1, first find the HDMI interface behind the TV, and use HDMI cable to receive the box and the TV interface (if you are at home the old TV, there is no HDMI interface, please use the AV cable connection, AV cable operation method is much the same).
2. We use Hisense TV as an example, first select the signal source with HDMI (here according to the actual signal source to access).
3. Also connect the HDMI cable to the box.
4, after the power is turned on, you can open the use of the box. Sofa butler tips: If the screen can not be displayed, please check the reasons, whether the HDMI interface is broken, or the TV resolution is too low, this time you can change the AV interface to investigate the reasons.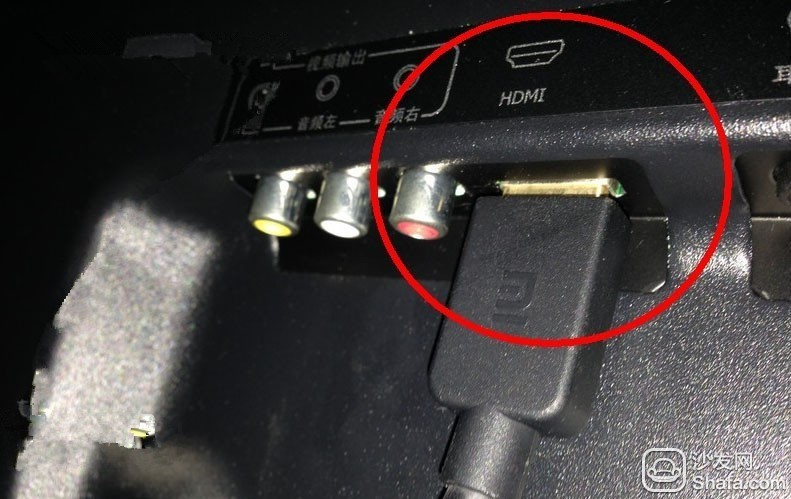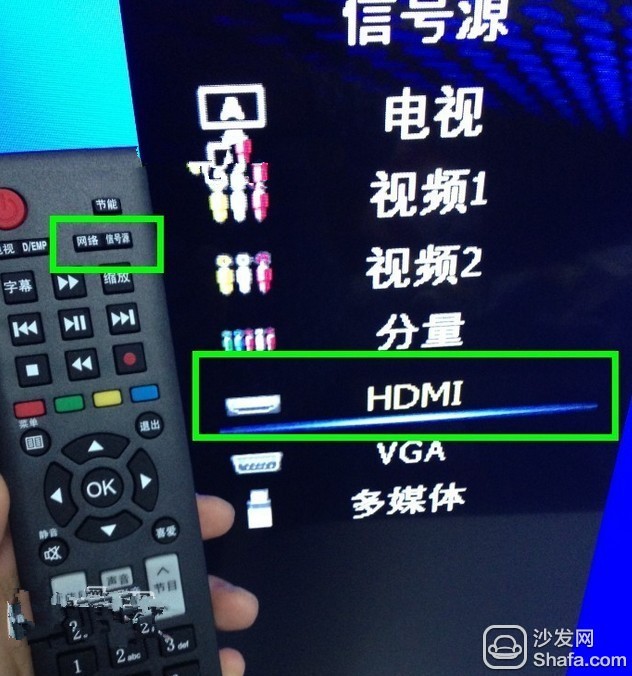 After connecting the TV, everyone can install more third-party applications in the box3 to expand the function of the millet box. Here we recommend a very good smart TV application market - sofa butler, including all the smart TV Applications, including movies, music, tools, games, and so on.
installation steps
1. Baidu searches for "Sofa Manager" and clicks on the top ranked search results to enter the sofa ().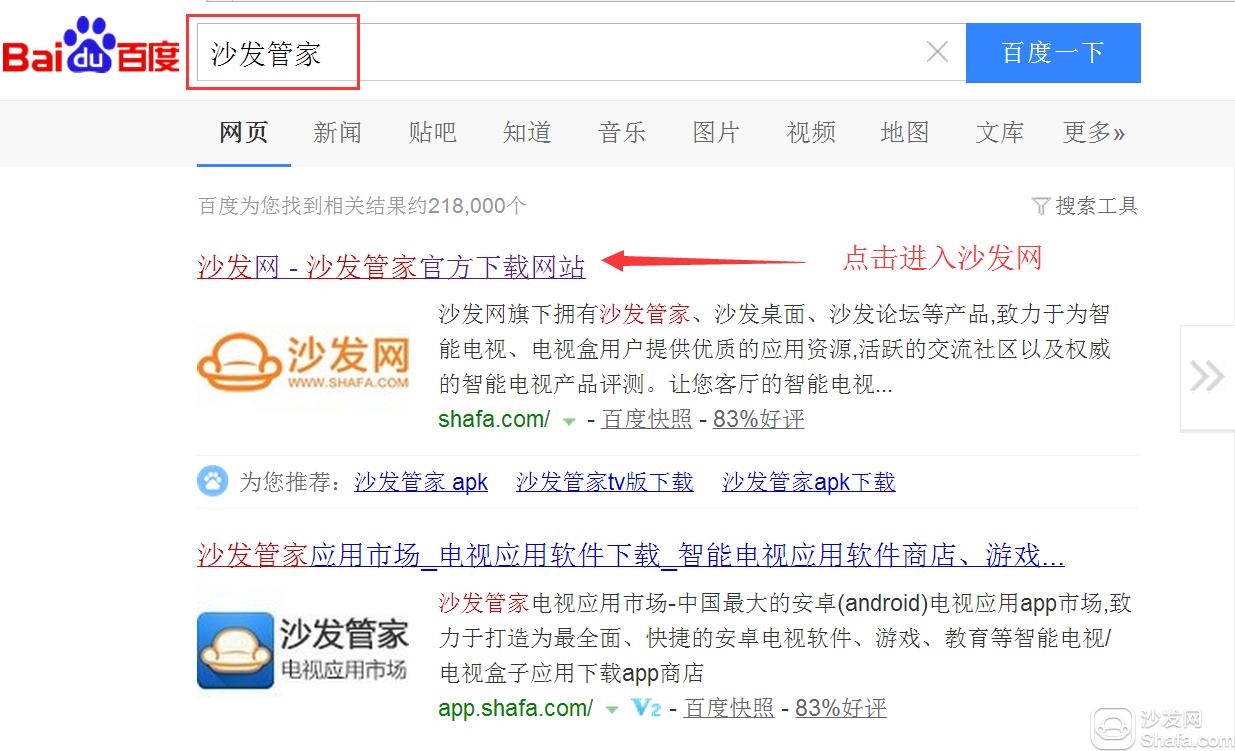 Click "Download now" at the most prominent place on the homepage to download the latest version of the sofa butler apk installation package (360 browser pop-up download box please select "download to computer only"). You can also check out other brand TV box tutorials at the Home Tutorials portal.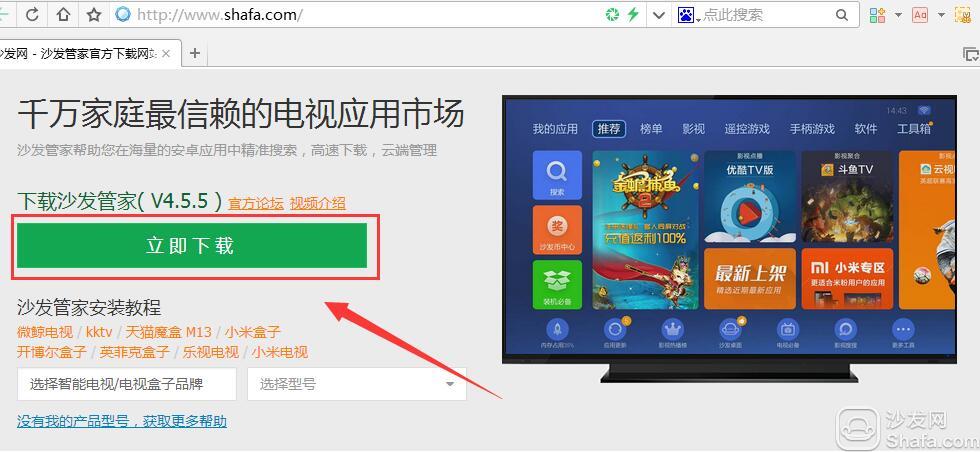 You can also directly download the sofa butler apk installation package by clicking on the right link: http://app.shafa.com/shafa.apk. Download a good apk installation package, please copy to U disk.
2, open the "millet box settings" → "account security", the "install unknown applications" is set to allow. Note that "ADB debugging" should be kept closed. If it is already enabled, please close it and restart it. Otherwise, it cannot be installed correctly.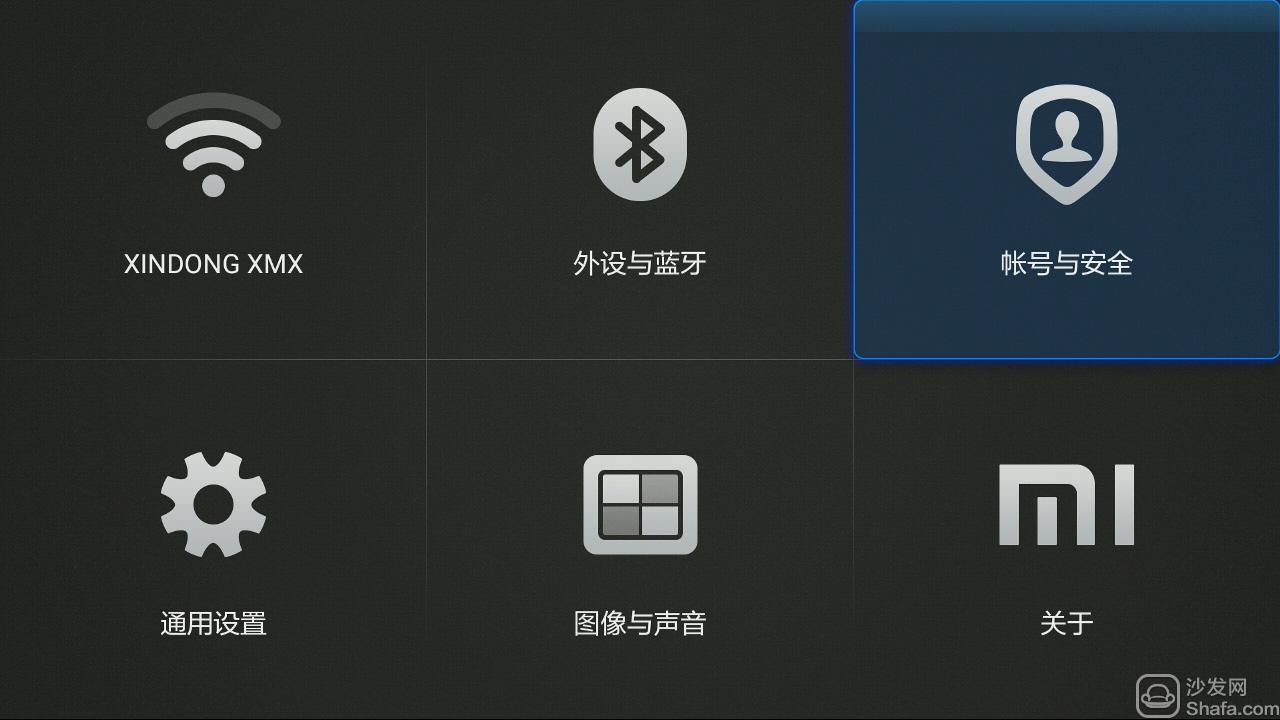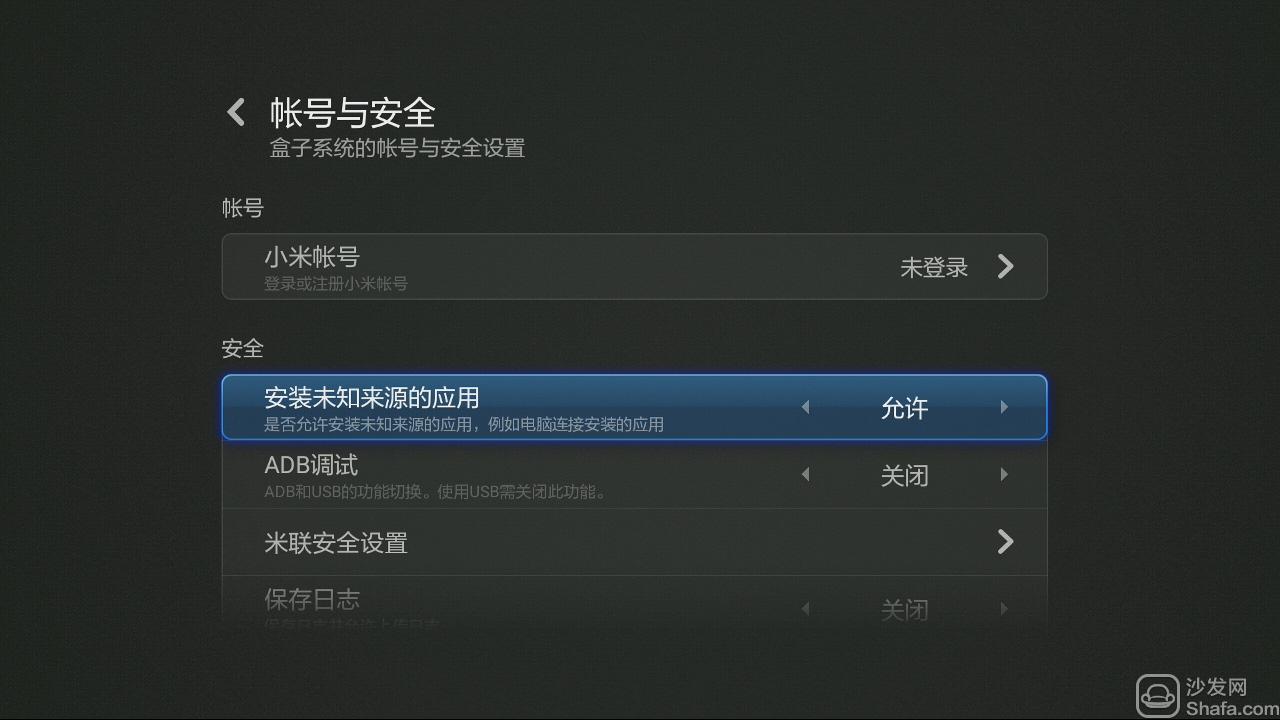 3, open the application under the "HD player."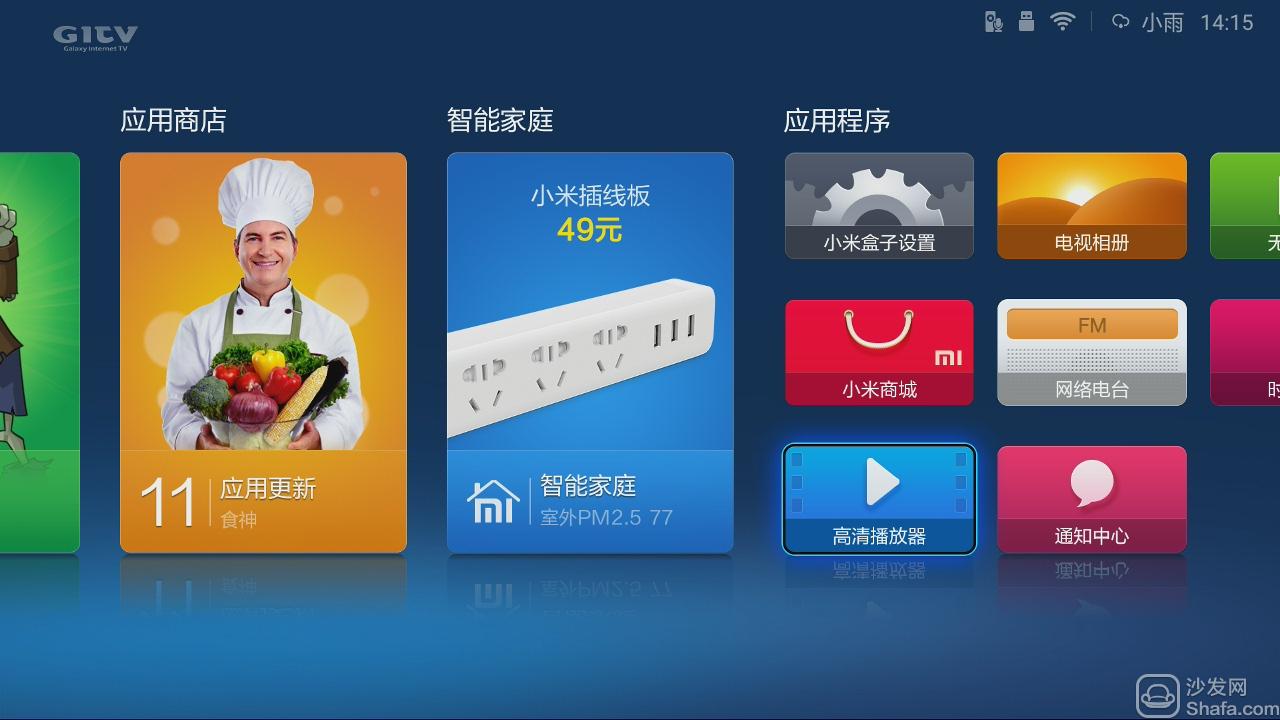 4. Switch to the "Device" tab and select "Move storage device".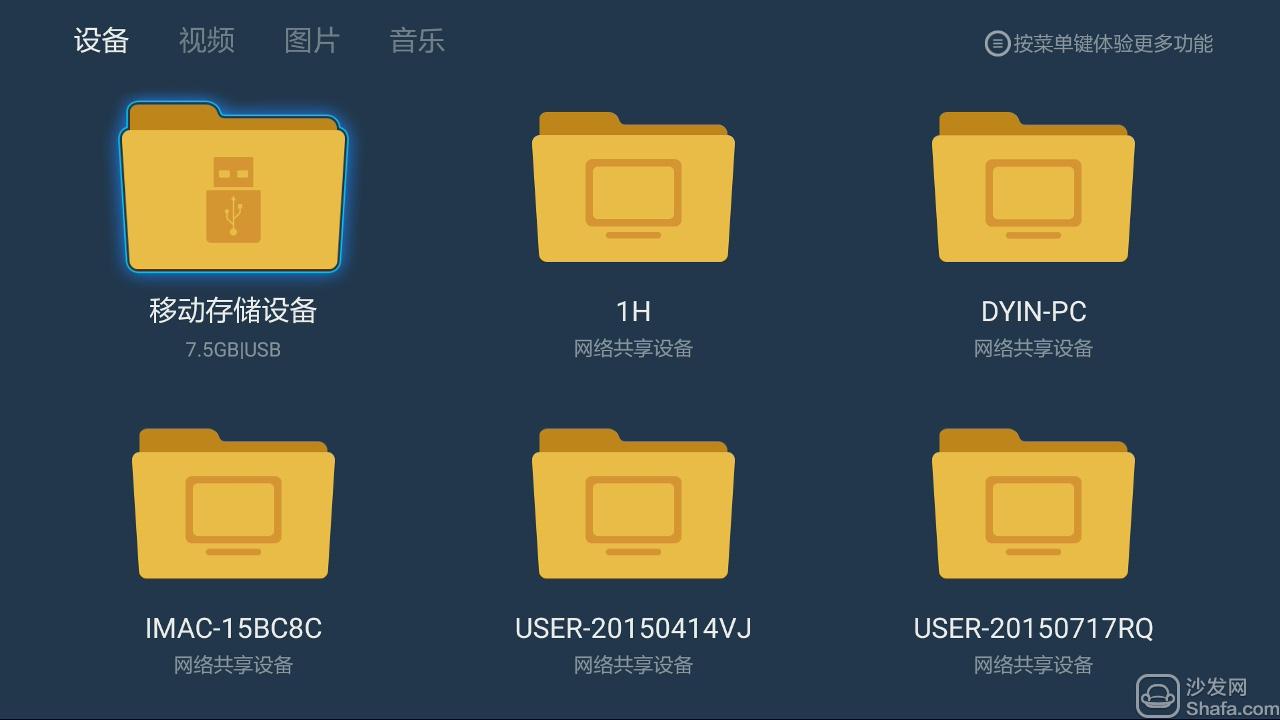 5, open the U disk, find the sofa butler package.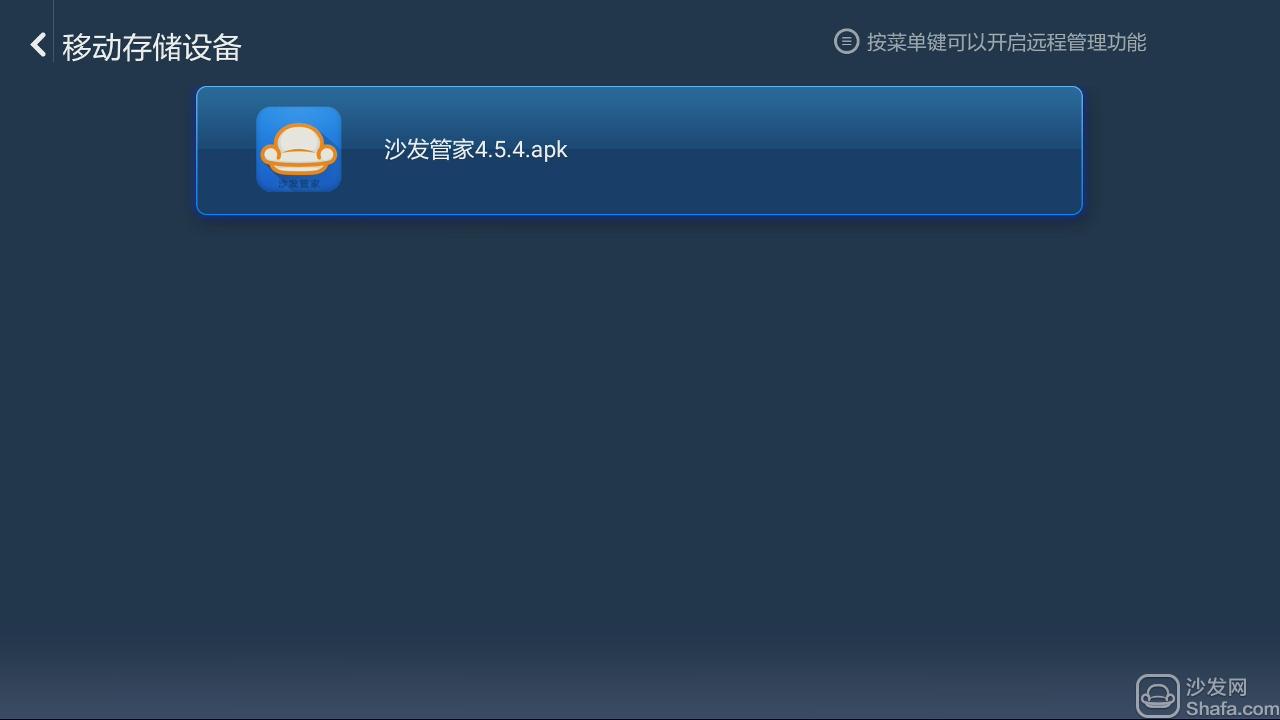 6, install the sofa butler and open.